SPOKANE, Wash. — KREM continues to acknowledge highschool spring sport seniors who had their last seasons sadly canceled attributable to coronavirus.
Over the previous a number of weeks, we have proven you highlights of those athletes by way of their time in highschool.
This time, it is totally different.
We're recognizing two Gonzaga Prep senior golfers who ran in regards to the equal of two marathons in 48 hours this week in what is called the 4/4/48 problem.
On Thursday, Will Reeves and Matt McGann completed the problem wherein they ran 4 miles each 4 hours for 48 straight hours. That is about two marathons value within the span of time.
"It was fairly powerful," McGann stated. "Between runs we simply tried to sleep as a lot as we might and after we bought away from bed you could possibly barely stroll. "
Reeves echoed these ideas.
"It was powerful to maintain going," he stated. "It was soreness greater than something the entire time, and sleep deprivation."
If you wish to get your full eight hours of sleep, you would possibly sleep midnight to eight a.m.
These guys would run 4 miles at midnight, run 4 miles at Four a.m. after which 4 miles once more at eight a.m. So whereas many have been sleeping, these guys have been operating 12 miles.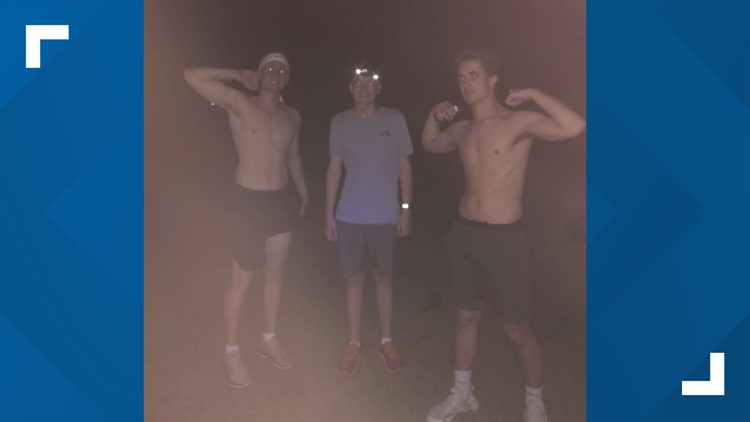 KREM
"It'd take us wherever from 35 minutes to 55 minutes to run then we'd come again residence, attempt to sleep, stand up 15 minutes earlier than the following run and get proper again on the market," McGann stated.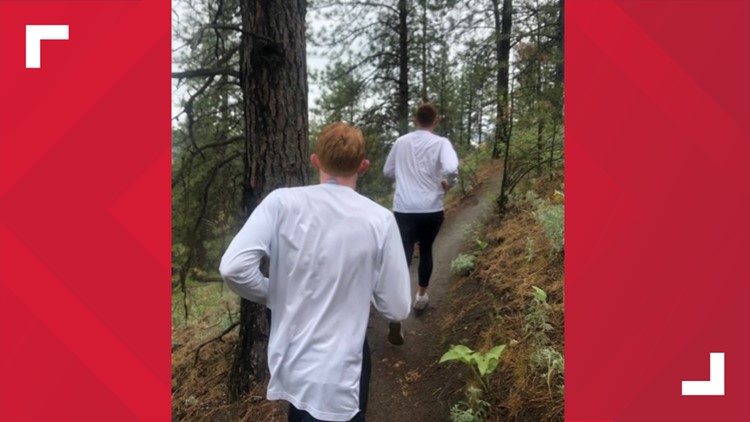 Will Reeves
As one may think, it bought more durable as time went on. That realization got here to them about 16 miles in.
"It was like we've a lot in entrance of us," Reeves stated. "Attempting to consider that was arduous to maintain going."
Nonetheless, by way of all of it, the blokes completed robust and completed what they set their minds to.
"You're simply going to should go on the market and do it it doesn't matter what," McGann stated. "It was going to harm however you simply needed to get it executed."
RELATED: Sports Senior Shout-out: May 1st
RELATED: Sports Senior Shout-out: April 24
(function () { var modules; var suppressModules = document.getElementById('tegna_loadmodulesscript').getAttribute('data-suppress-modules') === 'true' ? true : false;
if (suppressModules) { modules = [ 'alert-bar', 'error', 'page', 'grid', 'desktop-header', 'toolbar', 'weather-summary', 'navigation', 'throbber', 'utils', 'tegna-utils', 'fitted-headline', 'tracking', 'progress', 'tealium', 'live-indicator', 'taboola', 'ad' ] } else { modules = [ 'error', 'page', 'grid', 'desktop-header', 'toolbar', 'weather-summary', 'navigation', 'video', 'throbber', 'utils', 'fitted-headline', 'forecast', 'article', 'continuous-scroll', 'sharing', 'gallery', 'radar-gallery', 'forecast', 'article-crosspromo', 'featured-videos', 'chapter-slider', 'pollen', 'olympics-live-stream', 'three-day-outlook', 'current-weather', 'search-results', 'tracking', 'chapter-progress', 'progress', 'countdown-clock', 'longform-explore', 'media-gallery', 'social-sharing', 'weather-alerts', 'weather-interactive-radar', 'closings', 'tealium', 'alert-bar', 'cookie', 'sticky-sharing', 'live-indicator', 'sharethrough', 'taboola', 'elections', 'just-for-you', 'just-for-you-li', 'olympics-tv-listings', 'headline-list-with-abstract', 'text-only-headline-list', 'story-snapshot-with-abstract', 'snapshot', 'story-snapshot', 'special-content-headline-list', 'notfound', 'linked-image', 'article-recirculation', 'linked-image-with-title', 'newsletter-signup', 'linked-image-with-title', 'newsletter-signup-multiple', 'live-videos', 'breaking-news', 'weather-alerts', 'closings', 'media-gallery-alt', 'alert-center-menu', 'trending-list', 'toc', 'featured-radars', 'searchbox', 'hot-races', 'recirculation', 'photo', 'video-youtube', 'newsletter', 'universal-ad' ];
if ('true' === 'true') { modules.push('toasts'); modules.push('notifications'); } } /* var modules = [ 'error', 'desktop-header', 'navigation', 'page', 'grid', 'toolbar', 'video', 'throbber', 'utils', 'tegna-utils', 'continuous-scroll', 'gallery', 'tracking', 'tealium', 'sharethrough', 'datasphere', 'iframe', 'photo', 'video-youtube', 'newsletter-signup', 'newsletter-signup-multiple', 'ad' ]
function inArray(needle, haystack) { var count = haystack.length; for (var i = 0; i < count; i++) { if (haystack[i] === needle) { return true; } } return false; } var moduleElements = document.querySelectorAll('[data-module]'); for (var i = 0; i < moduleElements.length; ++i) { (function () { var thisModuleName = moduleElements[i].getAttribute('data-module'); if (!inArray(thisModuleName, modules)) { modules.push(thisModuleName); } })(); } console.log('===== loading modules: ', modules); */ require.config({ 'baseUrl': "https://www.krem.com/", 'deps': modules, 'waitSeconds': 30, 'bundles': { 'modules': modules }, 'paths': { 'jquery': 'scripts/jquery-3.1.1.min', 'jwplayer': 'content/player/jwplayer.js?version=3.22.16', 'modules': 'Views/dist/scripts/modules.min.js?version=3.22.16', 'facebook': 'https://connect.facebook.net/en_US/all', 'twitter': 'https://platform.twitter.com/widgets', 'slick': 'content/libs/slick/slick.min', 'dotdotdot': 'content/libs/dotdotdot/jquery.dotdotdot.min', 'jqueryui': 'Views/lib/jquery-ui/jquery-ui.min', 'comscore': 'content/libs/comscore/comscore.min', 'stickyfill': 'content/libs/stickyfill/stickyfill.min', 'youtube': 'https://www.youtube.com/iframe_api?noext', '@firebase/app': 'https://www.gstatic.com/firebasejs/6.1.1/firebase-app', '@firebase/messaging': 'https://www.gstatic.com/firebasejs/6.1.1/firebase-messaging' }, 'shim': { 'facebook': { 'exports': 'FB' }, 'twitter': { 'exports': 'twttr' }, 'youtube': { 'exports': 'YT' }, 'jwplayer': ['jquery'], 'jqueryui': { 'deps': ['jquery'] }, 'slick': ['jquery'], 'dotdotdot': ['jquery'] } }); })(); -- to www.krem.com
Facebook Comments