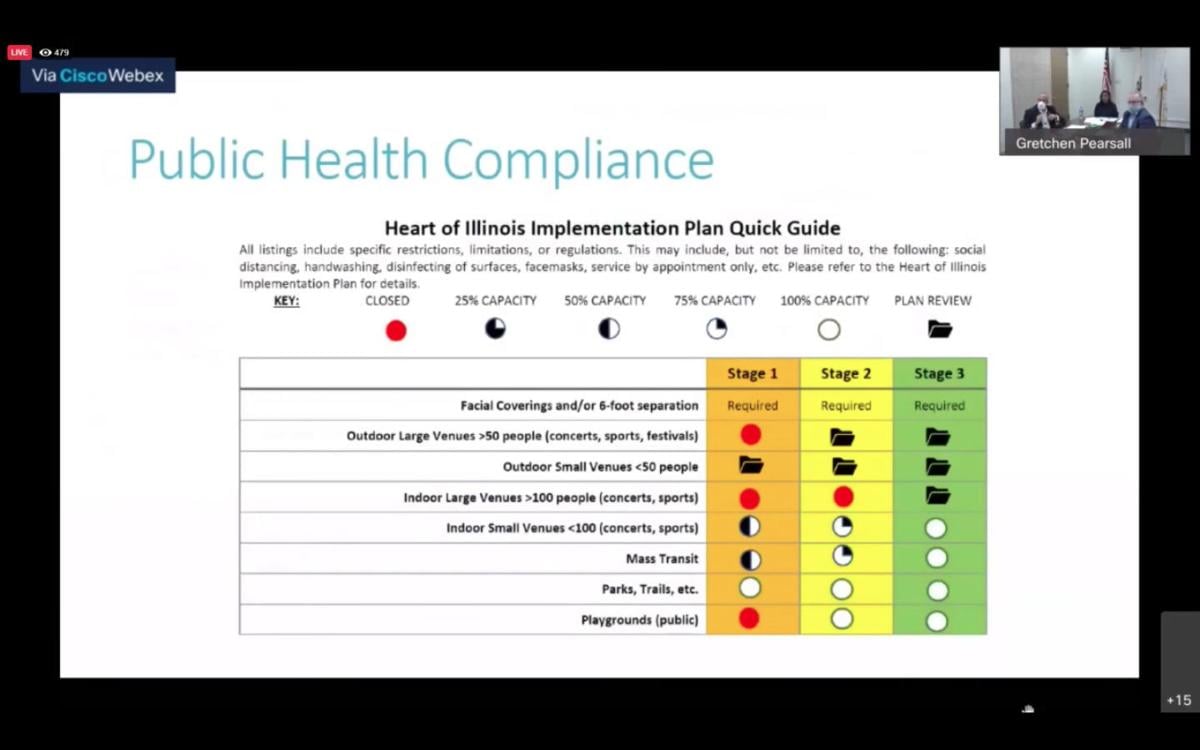 SPRINGFIELD – Gov. JB Pritzker's regional plan to reopen Illinois doesn't play in Peoria.
Officers from Peoria County on Wednesday unveiled their very own COVID-19 reopening plan that breaks up north-central Illinois right into a sub-region of 11 counties, which officers say will enable the realm to take a extra localized strategy that protects public and financial well being higher than the state's plan.
The proposed plan, which Peoria officers have dubbed "Restore Coronary heart of Illinois," seeks to amend Pritzker's 4-region "Restore Illinois" plan by carving out an 11-county space throughout the 27-county North-Central area, which would come with the metropolitan facilities of Peoria and Bloomington.
The sub-region, which is predicated on commuter knowledge, would come with Peoria, Tazewell, Woodford, Fulton, Marshall, Stark, McLean, Livingston, Bureau, Putnam and LaSalle counties.
"They're probably not that completely different," Peoria County Public Well being Administrator Monica Hendrickson, who additionally has a background in epidemiology, stated of the three-stage sub-region plan and the state's five-phase plan.
"The distinction is actually within the particulars the place, relying on the entity, we're asking for variations to perhaps convey ahead one thing that may not be seen till Section three of restoration earlier in a stage," Hendrickson stated. "Likewise, we would even have issues inside a stage that line precisely with what the governor's public well being strategy is as effectively."
— to qctimes.com
Facebook Comments