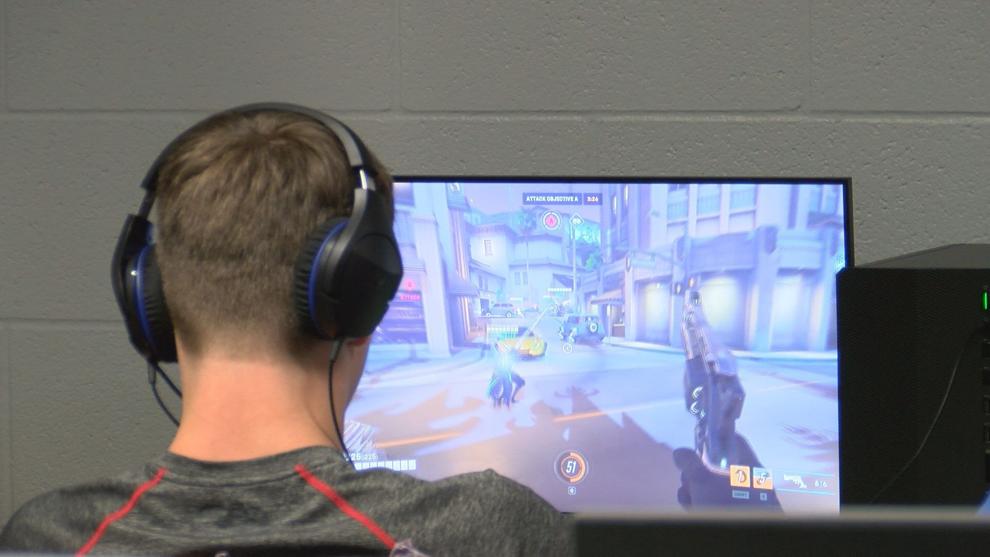 WEST LAFAYETTE, Ind. (WLFI) – Harrison High School opened the doors, and logged into the new multimedia technology resource center available to all students.
News 18 previously reported, Harrison High School received almost 10,000 dollars from Subaru of Indiana Automotive at the SIA Grant Awards back in June.
Now that it's all set up and running, Harrison teacher, James Gilmore, used the money to buy new computers and equipment to create a new multimedia technology resource lab.
"It's still surreal," he said. "Every time I walk to this side of the building, I'm like, 'They're there. I can touch these machines. They're here.' This has been a dream for the last four and a half years."
Julian Griswold is a student at Harrison who attended the SIA Grant Awards. He's wasted no time putting the computers to use.
"It's obviously exciting. I've been excited ever since. I got my friends here now to experience with them," he said.
The goal for the lab is to enhance many existing clubs like Cybersecurity Club, ESports, and Digital Club. There is also a desire to add new clubs to the school, and get more students involved.
"The first aspect is I want to get as many kids in this room as possible. I want to make it available to every kid in this school," Gilmore said.
This isn't just a way for kids to connect within the school. Gilmore wants this lab to broaden the online community. He's spoken with other local schools about connecting their clubs online.
"When I get kids in here, it's more than just us. It's us and our surrounding community that can get involved, and get kids involved with someone they don't actually know, but get to know," he said.
Griswold is excited to share this experience with his fellow students.
"I love how our hard work went to all of this. Now I can see and give opportunities to other kids here," he said.
to www.wlfi.com

---
Abonnez-vous à notre page Facebook: https://web.facebook.com/wacnews
Pour recevoir l'actualité sur vos téléphones à partir de l'application Telegram cliquez ici: https://t.me/+KMdLTc0qS6ZkMGI0
Nous ecrire par Whatsapp : Whatsapp +44 7476844931
---