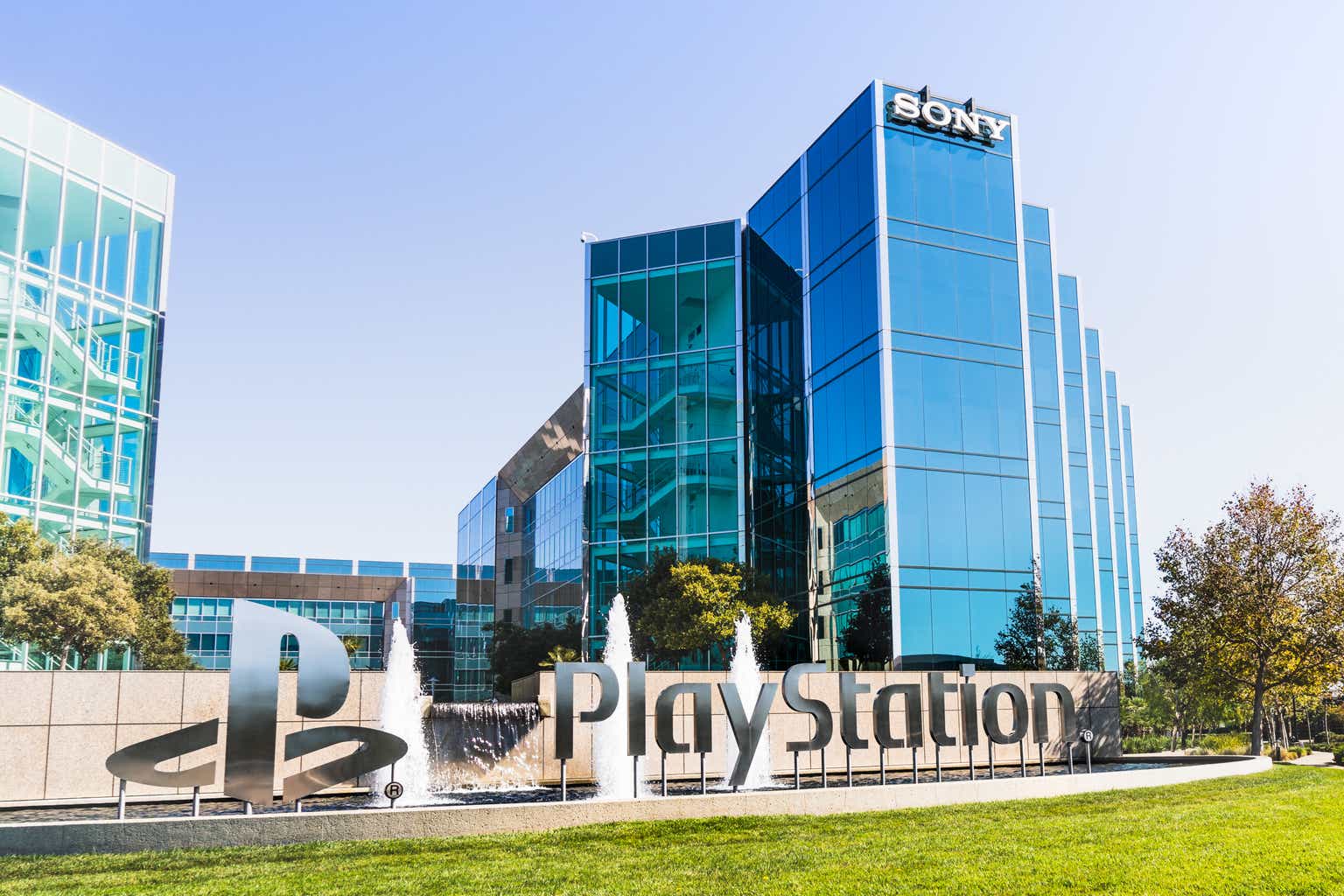 Sony Group Corporation (NYSE:SONY) formerly held the title of the world's leading electronics company. However, it faced significant challenges in the aftermath of the 2000s, marked by a struggle to adapt to rapidly changing technology environments and evolving customer needs. The stock plummeted by 90% over a twelve-year period starting in 2000, relinquishing its market-leading position across multiple business segments. Additionally, Sony contended with key segments becoming obsolete or entirely commoditised. Throughout the early 2000s to the 2010s, the company experienced a decline in both top and bottom lines, paralleling the downward trajectory of its stock.
In 2012, a strategic turnaround unfolded under new leadership, entailing the closure of unprofitable divisions, workforce reduction, and the spin-off of key sectors. While no longer the world's top electronics company, Sony has sustained profitability, offering a rewarding dividend, positive levered free cash flow, and buoyed by robust PS5 sales targeting a record 25 million units in FY 2024. Despite caution regarding inflation, interest rates, and currency weakness, the current stock dip, stemming from mixed Q2 2024 results, presents a potential entry point for investors eyeing a shareholder-centric company.
The rise and fall of a giant
Sony once held the distinguished title of being the world's premier electronics company, celebrated for its cutting-edge contributions to home entertainment, high-quality cameras, and blockbuster movies. Renowned for the dual virtues of product reliability and affordability, Sony emerged as a trailblazer in innovation, introducing a plethora of world-firsts. Notably, the iconic Sony Walkman, a groundbreaking portable music player, exemplifies this spirit of innovation, achieving a remarkable sales milestone of over 400 million units.
However, over the past two decades, we witnessed Sony navigating a downward trajectory. Competitors in various divisions outplayed the company, exemplified by instances like Apple's (AAPL) introduction of the iPod, which swiftly rendered Sony's Walkman offering outdated, stripping it of its market appeal virtually overnight. Additionally, Samsung's (OTCPK:SSNLF) focus on customer experience marketing launch of the world's largest LCD TV screen and other innovations in 2005 led Sony to relinquish its longstanding position as the world's number-one TV manufacturer—a title it had held for decades.
Sony not only faced challenges in its legacy businesses but also encountered difficulties venturing into new industries, notably the computer industry. Despite initial efforts to enter the PC business, the company eventually divested its PC business. A similar narrative unfolded in the realm of smartphones, reflecting Sony's struggles to establish a foothold in these evolving markets.
The recovery
In its challenging chapters, Sony weathered significant losses amounting to tens of billions of dollars. Following its robust growth in the 80s and 90s, the company embarked on a venture into a multitude of diverse business divisions, ranging from banking and insurance to anime and James Bond movie production. This diversification steered the brand away from its core strength—the ability to craft reliable and affordable electronics—while substantially escalating the overall costs of managing the businesses.
Despite these setbacks, and after enduring years of financial downturns, Sony has emerged resilient, consistently posting profits for the past six years. The trajectory of its stock graph mirrors this narrative. While the stock peaked in 2000, it experienced a staggering 90% decline over a twelve-year period. However, a turning point came in 2012 with the arrival of a new CEO who, laser-focused on cost reduction, systematically eliminated unprofitable divisions, streamlined staff numbers, and strategically spun off key sectors into independent entities. This strategic overhaul has since propelled Sony into a notable recovery journey, both in its stock performance and financial standing, although not as prominent as its past self.
Game & Network Service strength
The company's predominant strength lies in the sales of PlayStations, a key component of its Game & Network Service segment, contributing to 25.96% of the total revenue in 2022. However, the remainder of its business portfolio is, at best, either stagnant or experiencing a decline in market share.
Sony has set an ambitious shipment target for the PS5 this fiscal year, aiming for a groundbreaking 25 million units shipped in a single year—a milestone unprecedented in the history of PlayStation hardware. Progressing through Q1 and Q2, the company has successfully shipped 8.2 million units, reaching approximately 32% of its total target. To fulfil the ambitious goal, Sony now needs to ship an additional 16.8 million units in the next six months.
Sony Financials today
Sony's Q2 2024 earnings report brings a mix of outcomes. On the positive side, its top line reflects a commendable year-over-year growth of 8% in consolidated sales. This boost can be primarily attributed to the robust performance of its Game & Network service segment, which witnessed an impressive 32% surge, significantly fuelled by robust PlayStation 5 sales.In addition, the Music segment stands out with a substantial 14% year-on-year increase in sales. This notable growth is propelled by the upward trajectory in streaming revenue and the success of recent releases.
Examining the company's net income trajectory reveals a consistently positive trend with significant growth since FY2016. However, on a year-over-year basis, the operating income witnessed a decrease, primarily attributable to the decline in the Financial Services segment's operating income.
Moreover, a closer examination of the leveraged free cash flow reveals a consistently positive trend for four consecutive financial years, with figures comfortably resting in the billions. This sustained positive cash flow not only enables the company to reward investors but also facilitates the repayment of debts and reinvestment back into the company. The robust financial footing derived from this aspect underscores Sony's strategic capability to balance shareholder interests, financial obligations, and the continual enhancement of its business operations.
Turning to investor rewards, Sony boasts an impressive track record of dividend payments. Remarkably, Sony has elevated its dividend for six consecutive years and sustained revenues for 44 years, underscoring a steadfast commitment to delivering value to shareholders.
Valuation
Recognising Sony's gaming division as the cornerstone of the company's overall growth, I delved into a comparative analysis of key metrics and ratios against major industry rivals: Microsoft (MSFT), Tencent (OTCPK:TCEHY), NetEase (NTES), and Nintendo (OTCPK:NTDOY). The table below underscores that Sony is currently valued at significantly smaller multiples than its competitors. This is evident in its price-to-sales ratio of 1.27 and a price-to-book value of 2.22. Notably, its forward price-to-earnings ratio appears particularly attractive compared to all stocks except for Nintendo, which stands considerably lower at 4.89.
While the company faces growth challenges in certain divisions, a positive outlook for its FY2024 results is driven by an anticipated record-breaking number of PlayStation units sold in the year. Despite headwinds, the company has outperformed many peers in year-over-year revenue. Looking ahead, the company foresees substantial future growth, potentially unlocking significant upside for the business. This perspective suggests that capitalising on a dip in the stock price could yield advantageous returns.
Risks
In the global market, there's the potential for challenges due to significant volatility and disruptions. Operating across diverse business segments introduces additional complexities, such as the impact of the declining smartphone market, notably in North America, which may continue affecting profits in the next fiscal year. Financially, its moderate debt level raises concerns when examining the current ratio (0.65) and quick ratio (0.38), indicating that short-term obligations exceed liquid assets. However, despite these figures, its cash flows adequately cover interest payments, showcasing effective financial commitment management.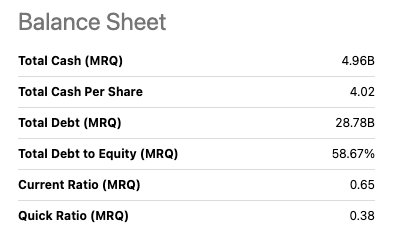 Another challenge is that the semiconductor division grapples with headwinds, particularly in enhancing yields amidst new technologies and lengthy wafer processes. The anticipated profit impact from these yield issues is estimated to be approximately JPY 35 billion.
Final thoughts
Embarking on a journey through Sony's narrative, we've witnessed its resurgence—not quite as prominent as its past self, but as a company refined through enhanced efficiency, strategic streamlining, and a keen focus on growth sectors like gaming and music. While Q2 2024 results were mixed with a YoY decline in earnings, Sony expects to sustain its operating profit in line with FY 2024 annual guidance. Notably, the PS5 release is poised to set records with a projected shipment of 25 million units this fiscal year, and the streaming business exhibits promising momentum. As we approach the holiday shopping season, Sony's robust financial standing over the past half-decade, marked by decreasing unprofitable segments and amplifying growth-centric ventures, paints an optimistic picture. Though not the colossal force of yesteryears, the stock's decade-long upward trajectory and compelling financials make it attractive. Therefore, investors may want to take a bullish stance on this stock.
---
Follow us on Facebook : https://web.facebook.com/wacnews
To receive the latest news on your phone using the Telegram application, click here: https://t.me/+KMdLTc0qS6ZkMGI0
Send us a message by Whatsapp : Whatsapp +44 7476844931
---